Afag Masud Receives the Title People's Writer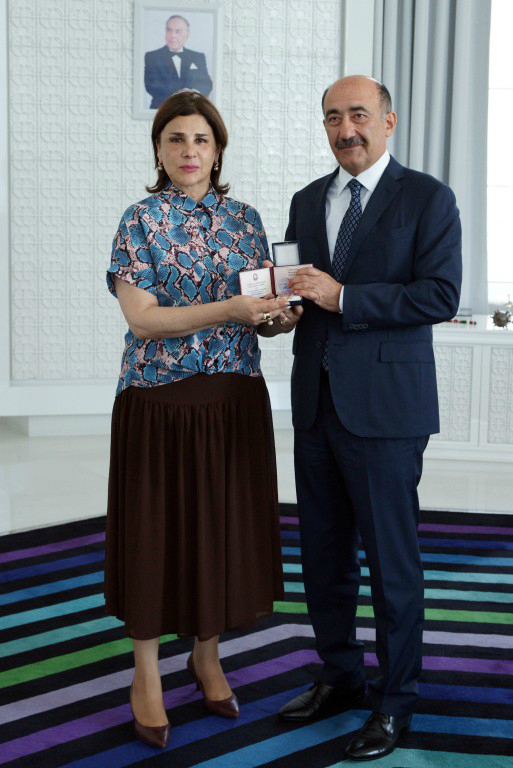 Afag Masud has been honoured with the title People's Writer under a Decree of President Ilham Aliyev, dated May 25, 2019. The awards ceremony was held at the Ministry of Culture on September 4, 2019.
Focusing on Afag Masud's writing, Minister of Culture Abulfas Garayev said she is a successor of the prominent intellectuals, who boast the varied wealth of literary works.
The minister also commended her work as Board Chair at the Azerbaijan State Translation Centre. "The Translation Centre has been doing an excellent job in promoting Azerbaijan literature worldwide as well as translating works by world's most celebrated authors into Azerbaijani. Morever, we are pleased to acknowledge Afaq Masud's major contributions to contemporary Azerbaijani prose."
Qalereya