Freedom by Afag Masud Presented in Kiev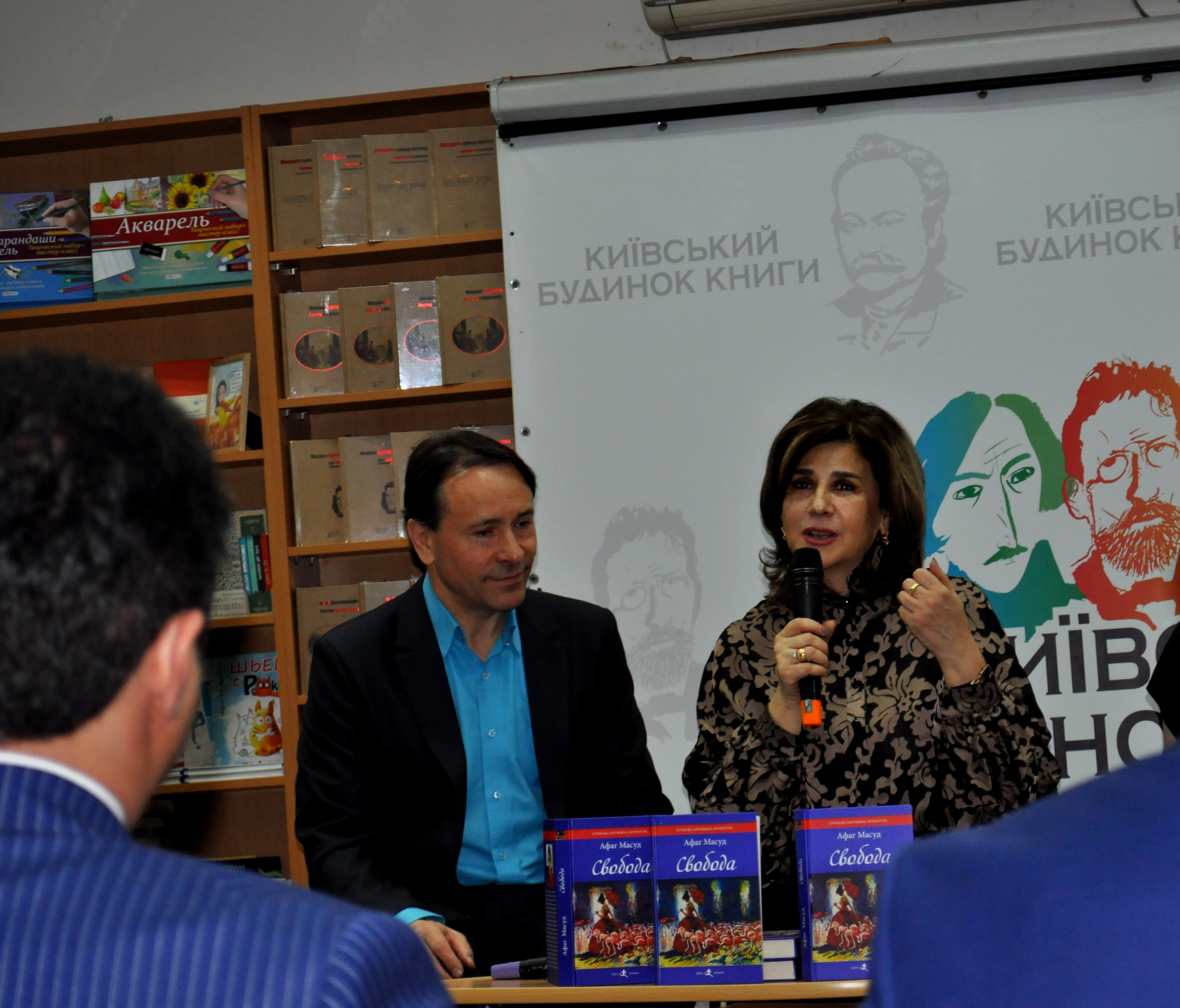 Kyiv Book's House hosted a presentation of the book, "Freedom" by the famous Azerbaijani writer Afag Masud published in Ukraine, which took place November 16th.
Work on the Ukrainian edition, which includes a novel and short stories, was initiated by the National Writers' Union of Ukraine.
The event was attended by Ukraine's outstanding literary and culture figures, as well as notable Azerbaijanis working in the fields of art and science in Ukraine.
Afag Masud fielded questions from the audience and moderators throughout the hours-long event. Later on, the author signed autographs for the guests to the presentation ceremony.
In an extensive interview on November 17th to influential Radio Kultura Ukraine, Afag Masud focused on political, social, literary, and art issues.
As part of the event, Afag Masud also met with journalism students at Borys Grinchenko Kiev University. Borys Grinchenko, a prominent writer and translator, was the complier of the first dictionary of the Ukrainian language.
Mass media outlets of Ukraine widely covered the presentation ceremony and her meeting with the students.