Your grief is our grief, Türkiye!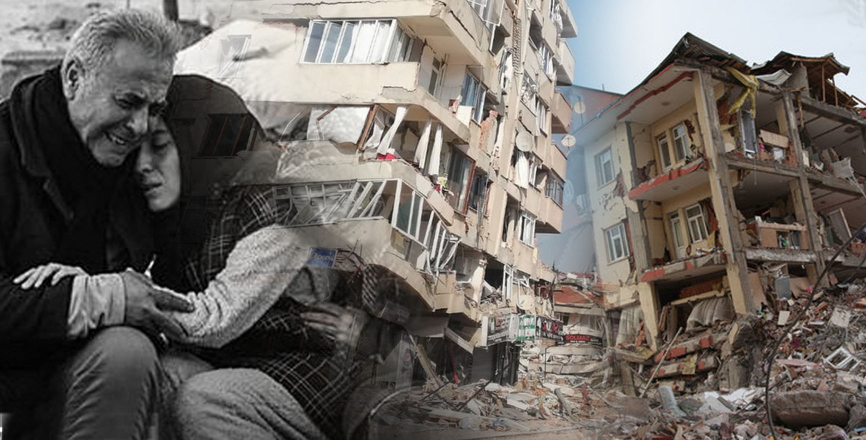 Your grief is our grief, Your soul is our soul, Türkiye... A terrible grief like a heavy stone that squeezed Your chest, bloody wounds that opened up on Your body, abysses that swallowed thousands of our brothers and sisters, sons, daughters, babies, injured the heart, left deep indelible marks on the soul of the whole Azerbaijan, the entire Turkic world...
Injured little children who did not realize what had happened... courageous youths, old people, teenagers who were trying to rescue their comrades, children, women and the elderly while remaining under the debris themselves... mothers who threw themselves in front of their babies trying to save them at the cost of their own lives... a desperate father who seems to patiently hold the lifeless hand of his 15-year-old daughter, as if calling for help, who lost her life under the rubble, until the end of his life ... fearless rescuers, self-sacrificing doctors, nurses, workers, drivers, journalists, cameramen who were unafraid of being under the ruins during the earthquake, that continued to shake buildings, and rushed into the thick of things instead of running to save their own lives…
All these scenes, events awakening and shocking all of Humanity once again demonstrated to the whole world Your invincibility, the greatness of Your Heart, the power of Your Eternal Victorious Spirit, drawing its strength from the infinite Love for God, Man and Life... wrote a new heroic page in the history of Türkiye …
Do not despair, do not lose courage, Monument of Firmness and Fortitude!
Long Live, Rise, Prosper! May Your light illuminate the entire world!
Afag Masud
People's Writer